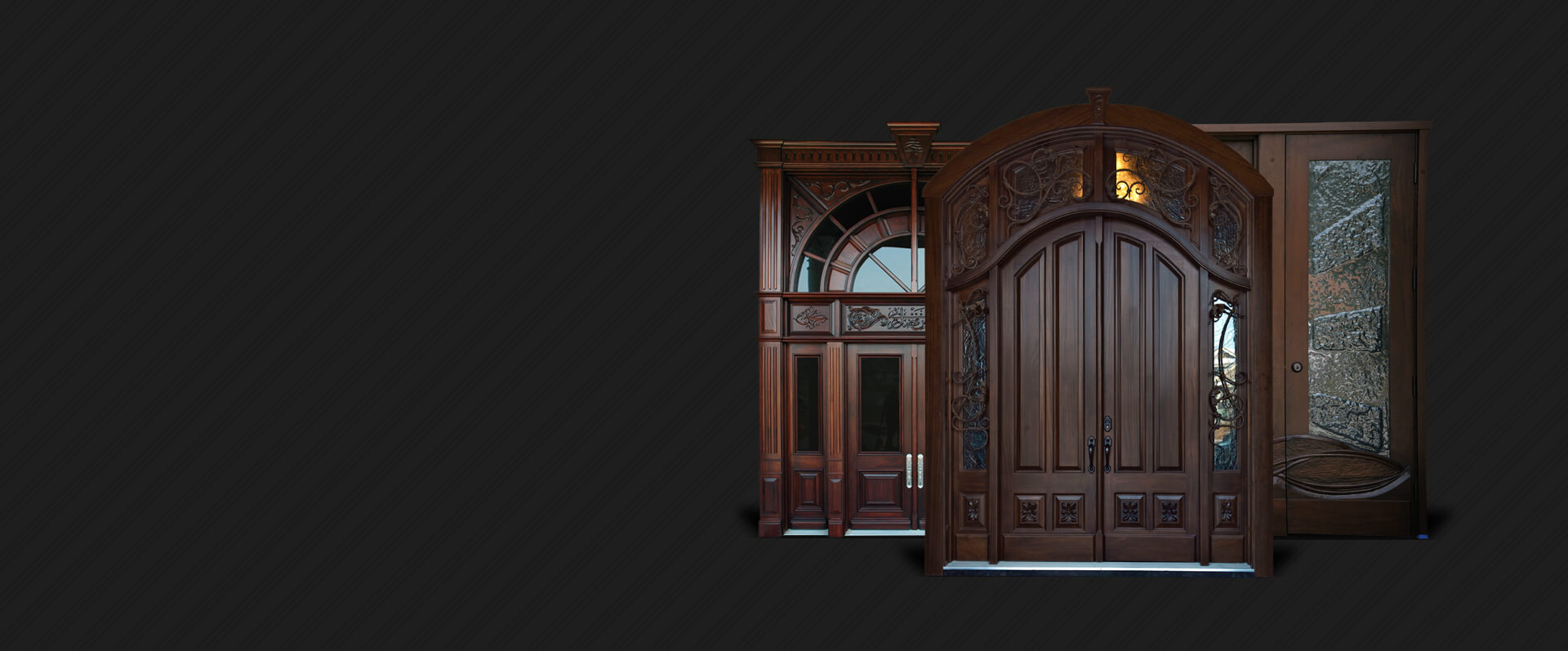 PREMIUM WOODEN DOORS MADE EXCLUSIVELY FOR CALIFORNIA
First Impression Wood Masters designs creative and stylish wooden doors with the highest quality standards. We make long-lasting doors with solid hardwood, and we encourage you to customize your doors as you desire, leaving the quality, durability, and utility to us. Our master craftsmen keep in mind that the summers in California are hot and dry but the winters can sometimes be cold and high precipitation. At First Impression Wood Masters we make sure that your exterior and interior wooden doors don't fall prey that easily to your hot and humid climate.
Specializing in wood-based doors we create anti-bulging wooden doors for Sacramento and San Francisco to fight that excessive humidity. Our industrial process uses preventative products making sure that our wooden doors don't fade colors quickly even when they are exposed to direct sunlight and high summer heat which is common in Stockton and Fresno. We know what the people of California demand and we make sure to build your doors with the highest quality standards in mind.
LET'S CREATE THE PERFECT DOOR FOR YOU
Talk to one of our representatives today by calling on our toll-free number 1-888-465-9722. We can also take your orders by email at INFO@FIWM.CA. You're also welcome to visit our Build Your Door page to customize your door and submit your order directly to us.
PRICES, ORDER CONFIRMATION, & PAYMENT
Prices are listed beside the doors (excluding any applicable taxes), these prices include absolutely everything except the door hardware and shipping. Door handles are available from us in a seemingly endless variety of styles and prices. We use Baldwin for our door hardware. We are an authorized dealer for Baldwin Hardware and offer their products exclusively. If you have your own door hardware, we can ship your door directly to you without any hardware installed.
Your call to us is important and we'll be happy to build you a fully custom door exactly to your liking. Our final step will be to send you an "Order Confirmation", as we follow up with you on the phone to confirm its accuracy. We accept Visa and Mastercard for payment.
SHIPPING
After the "Order Confirmation", expect your door within the next 3-4 weeks. We take care of all your shipping arrangements and paperwork to your destination unless you prefer otherwise, which we will oblige to accordingly. We ask only for the shipping charges itself. Your door(s) will be shipped to you in a completely secure and enclosed wooden crate to avoid any damage or disappointment.
Home of Highest Quality Solid Wooden Doors.