First Impression Wood Masters (FIWM) is a relatively new division of its parent company, Woodcraft Doors and Molding (WDM). Ed Ouni founded Woodcraft Doors and Molding (WDM) after immigrating into Canada over 20 years ago. Since his early years, he was taught and mentored by a European master craftsman. After becoming a master wood craftsman himself, Ed ventured out on his own. He surrounded himself with highly knowledgeable professionals in the woodworking industry. WDM has, to the delight of many, been catering to the high end residential and commercial millwork market for the last twelve years. The quality and craftsmanship of WDM work is second to none
Click here to visit Woodcraft Doors and Molding.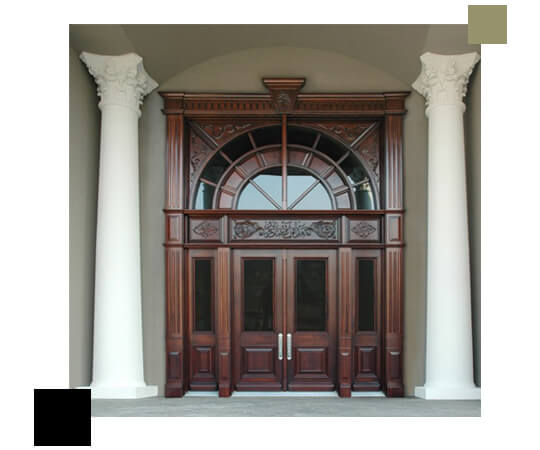 Because of its exclusive nature and custom design, WDM products are higher in price. Over the years, customers began approaching us with the question, "Can you manufacture and produce doors that look as good as our premium line, but with a more economical price tag."
We immediately started putting some objective thinking into this idea. First off, we came up with designs that look great but are far less labor-intensive. Limiting the number of styles, choosing one hardwood that is machined faster and requires less knife sharpening.
Knowing what we'll be making ahead of time allowed us to buy in bulk and pre-cut multiple parts at a time, which resulted in significant savings. Combined with several other cost-saving methods and strictly no compromises, we began offering doors from our new division, FIWM, equivalent in quality and workmanship to our WDM doors.
Now you know the origins of FIWM, (First Impression Wood Masters). The result is cost-effective but supreme quality doors that fit into the budget of just about any home. Our customers are amazed at the value they get for their money. We challenge our competitors to do better.
Home of Highest Quality Solid Wooden Doors.